Alfa Romeo 1400 Ghia ... hahaha... Alfa, das sagt der Eine...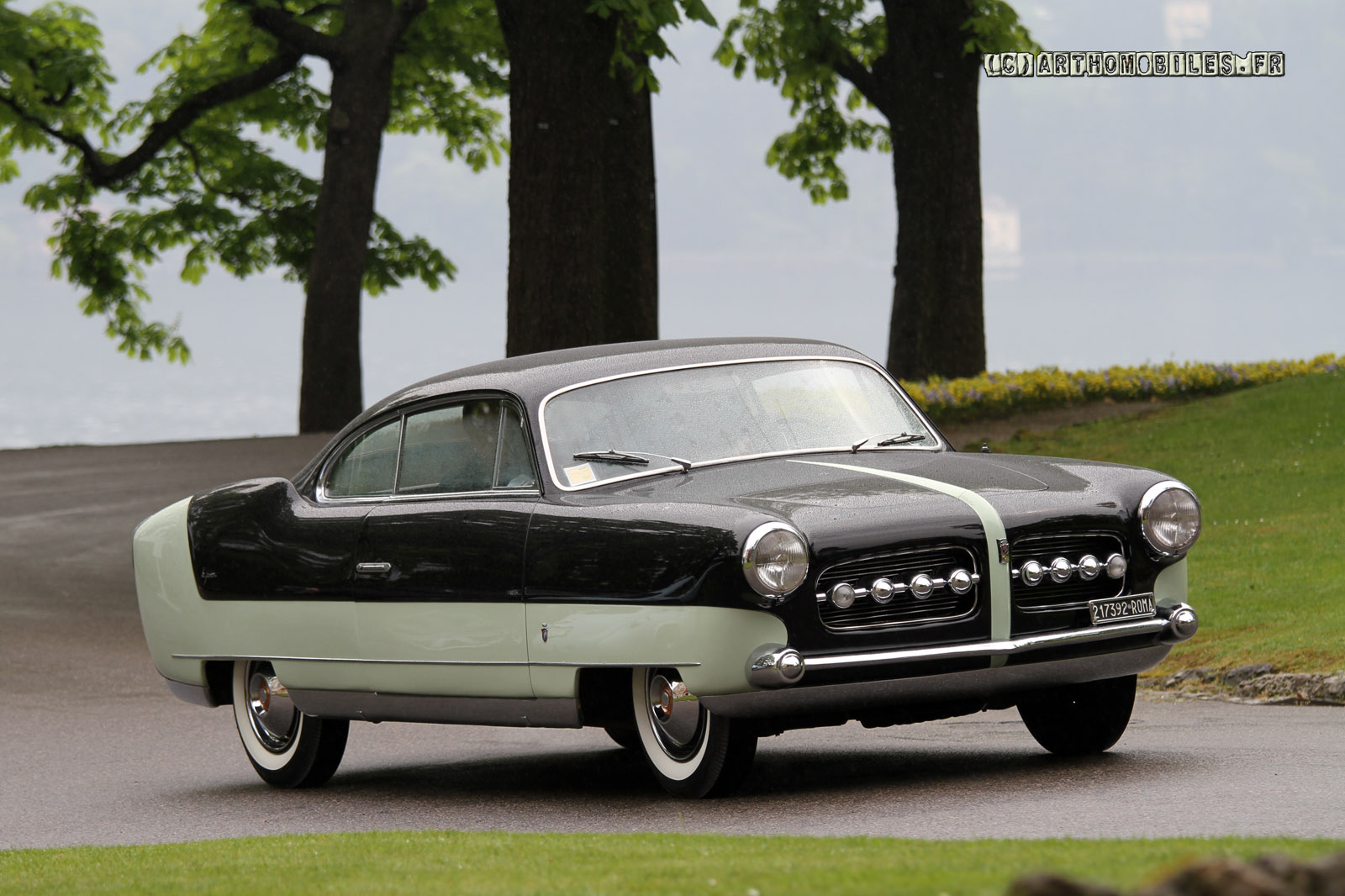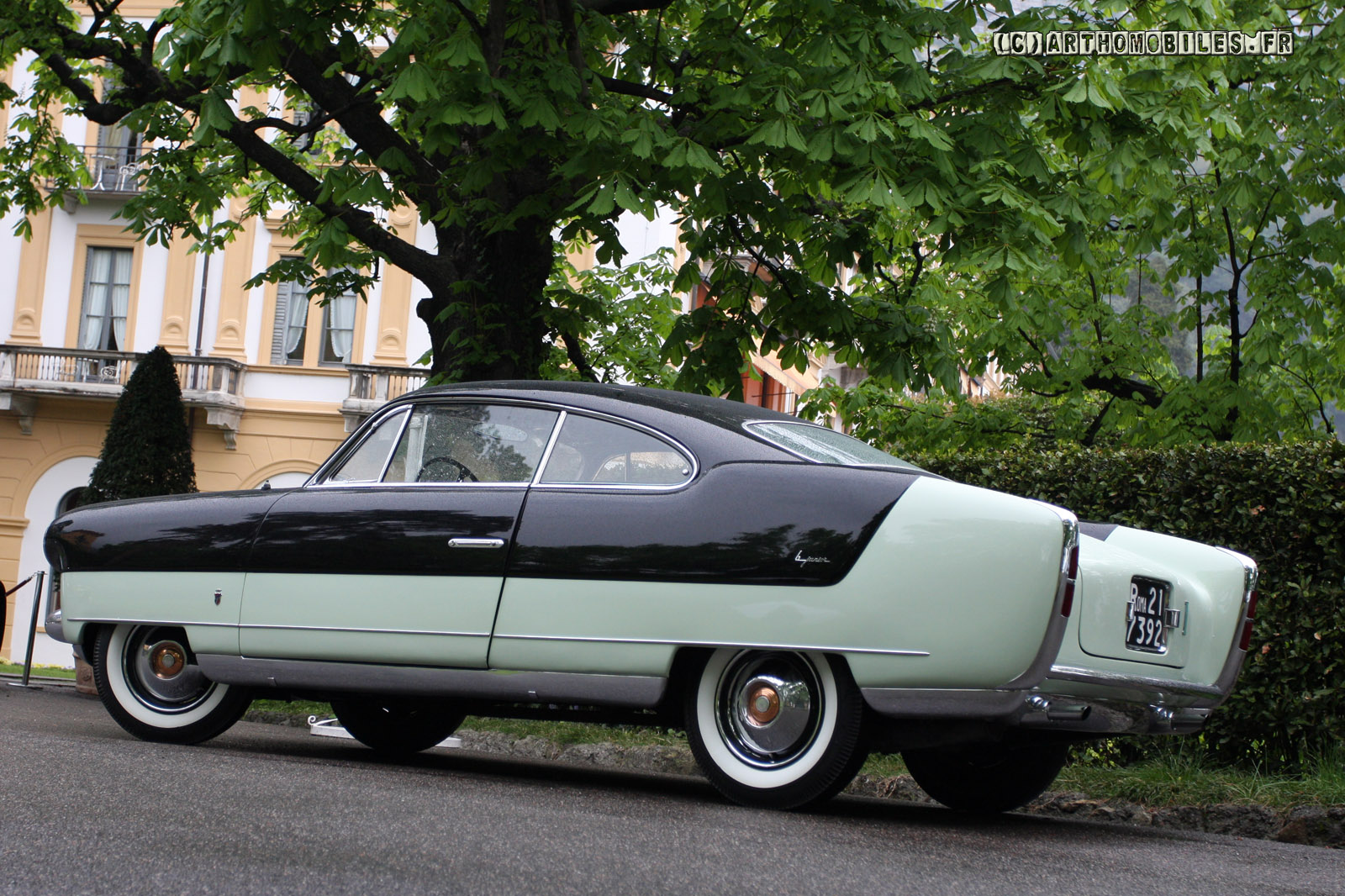 ist es aber nicht!
Concorso D'Eleganza Villa D'Este 2010
Class H: Concept Cars 1952 to 1965
Fiat 1400 Coupé B-Junior Ghia, 1952
Fiats first all-new car after WWII was the Model 1400.
Only a few of them got a coachbuilder-body.
This one was bodied by Ghia, and was brought to the Concours by the son of the original owner.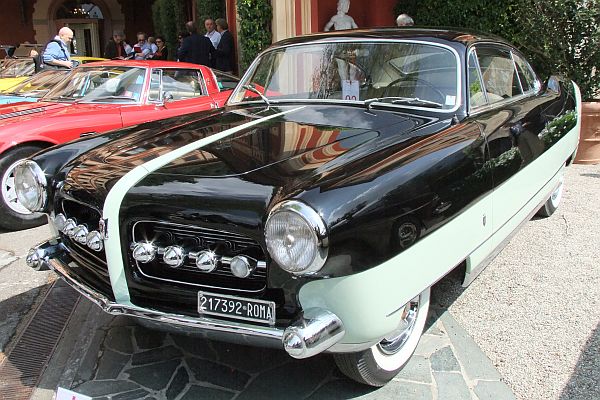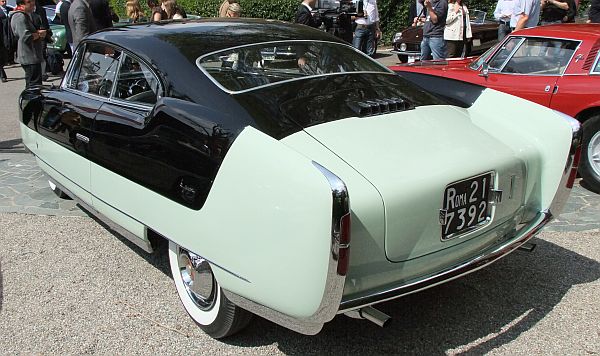 echt coole Mühle
und auch ein Vergleichsmodell aus demselben Jahr: Fiat 1900 Coupe Ghia
uuu und der sieht ja fast aus wie ein Cramer Comet!!!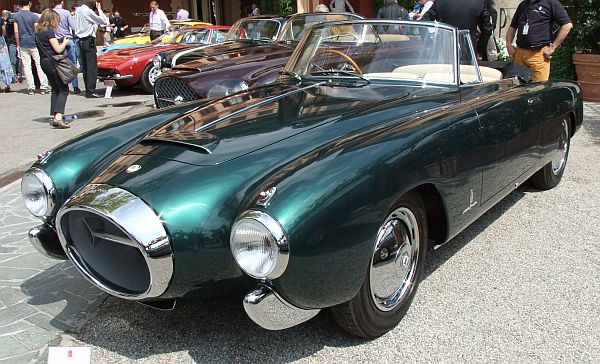 aber nein, es ist scheinbar.. eine Lancia...und von hinten sieht er auch aus wie eine Kühlerhaube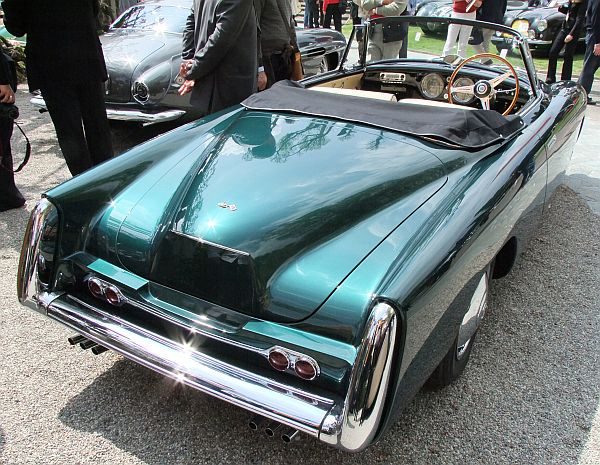 Lancia Aurelia B52 PF200 Cabriolet Pininfarina, 1952
Trofeo Vranken Pommery (Special Price of the Jury for the Most Elegant Interior-Design)
PF200 stands for a series of cars, which were bodied by Pininfarina-
The basic-design, inspired by rockets, and jet-planes, stayed the same, and was quite common for American cars of these years.
There were also some coupe-versions of the PF200-series, and not only Lancia chassis were used,
Pininfarina even built one convertible on a Cadillac-chassis.
The Lancia shown here was restored at Pininfarina, in 2009.