Ici peut-être NYC, mais je cherche une sorte colonne en factise appliqué au mur du bâtiment aux Champs-Elisées....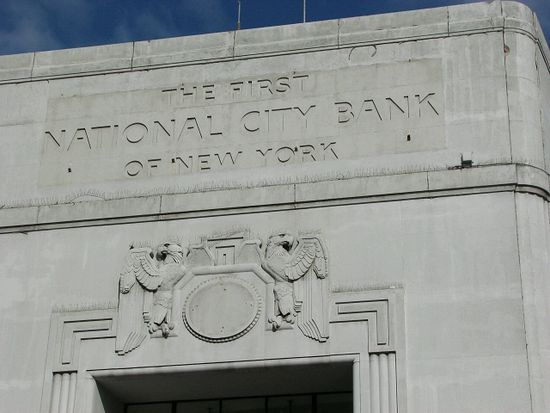 FNCB, gebaut 1927, ein tolles Gebäude!!!
First National City Bank,
Broadway and Canal, 415 Broadway, Lower Manhattan. The building is now a Citicorp: FNCB was established in 1812 and after a spate of acquistions, became part of the Citicorp empire in 1976.
ein anderes Gebäude